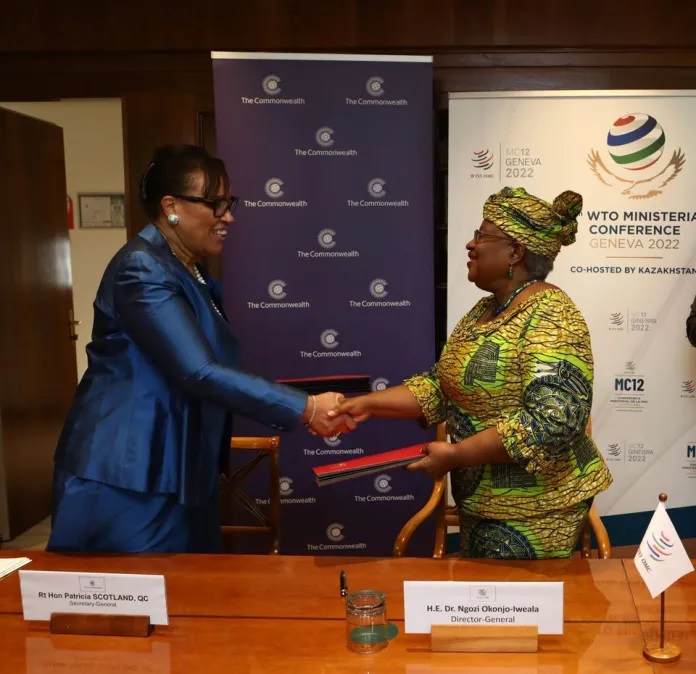 Commonwealth and World Trade Organization (WTO) have agreed to collaborate on trade-related technical assistance and trade capacity-building efforts for existing members of the Commonwealth and acceding countries.

The purpose of the MOU is to strengthen cooperation between the two organizations and enhance participation of commonwealth countries in the multilateral trading systems.

Commonwealth secretary-General, Patricia Scotland said:
'Bringing the two organizations together will empower business people especially young business men and women since 60 percent of the population in Commonwealth countries are under the age of 30 and they are the people who are driving micro, small and medium enterprises (MSMEs).'

The two organizations have since agreed to cooperate on outreach initiatives, targeting key stakeholders for commonwealth countries.

The WTO Director General Ngozi Okonjo-Iweala said:
'Working with the Commonwealth is very important because it will enhance the members to benefit from our work on issues like trade facilitation, digital trade and also women empowerment.'

There are 49 WTO members and one observer government among the 54 members of commonwealth. A total of 32 of the world's 42 small states are Commonwealth members, each with a population of 1.5 million or less.