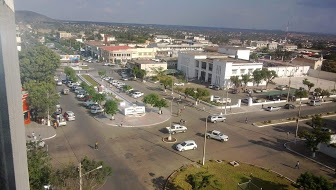 The Malawi Investment and Trade Centre has organized a trade mission to Nampula in Mozambique from 6th to 11th September 2021.  The overall goal of the trade missions is to promote sales of various Malawian products by local exporters and producers to regional and international markets.

Mozambique has historically been one of Malawi's major trading partners not only in the region, but also in the world as a whole.  Various factors have played a part in this, such as the short distance between major Malawian cities and the border which reduces transportation costs. The Nacala corridor also provides a cheap mode of transportation for bulk commodities and this offers another opportunity for trade between the two countries.  Mozambique remains a key destination for several agricultural and agro-processed Malawian goods.

The mission will also provide an opportunity for companies to participate in the B2B meetings that are scheduled to take place in Nampula, Mozambique.  The meetings are a marketing initiative that provides a platform for your company to showcase your products and establish viable business partnerships that are of economic value to the nation.
Those interested to participate and for more information, please contact
Erasto Mapundula
at
This email address is being protected from spambots. You need JavaScript enabled to view it.