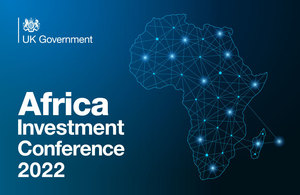 The UK Department for International Trade has announced that it will host a second edition of the Africa Investment Conference on 20 January 2022.
The conference will mark two years from the UK-Africa Investment Summit hosted in London by Prime Minister Boris Johnson, where 27 trade and investment deals worth £6.5bn and further commitments worth £8.9bn were announced.
The conference will be a one-day virtual event aimed at inspiring further UK investment into Africa. It will showcase emerging opportunities across Africa, including in clean growth solutions, highlighting UK expertise.
UK Minister for Investment Lord Gerry Grimstone said:
The upcoming African Investment Conference will provide the perfect opportunity to build on the successes registered in the first summit in 2020 by bringing UK-Africa investment opportunities, from clean growth to financial services, to the fore within our business communities.'
 The UK Department for International Trade is prioritising building strong trading relationships in Africa, which have the potential to create, diversify and protect investment opportunities. The UK has so far signed nine trade agreements with 17 African countries and ensured continued market access for the majority of the remaining African nations through the UK's Generalised Scheme of Preferences. A Memorandum of Understanding with the African Continental Free Trade Area (AfCFTA) has also been signed, the first of its kind with a non-African country.
Source:
www.gov.uk