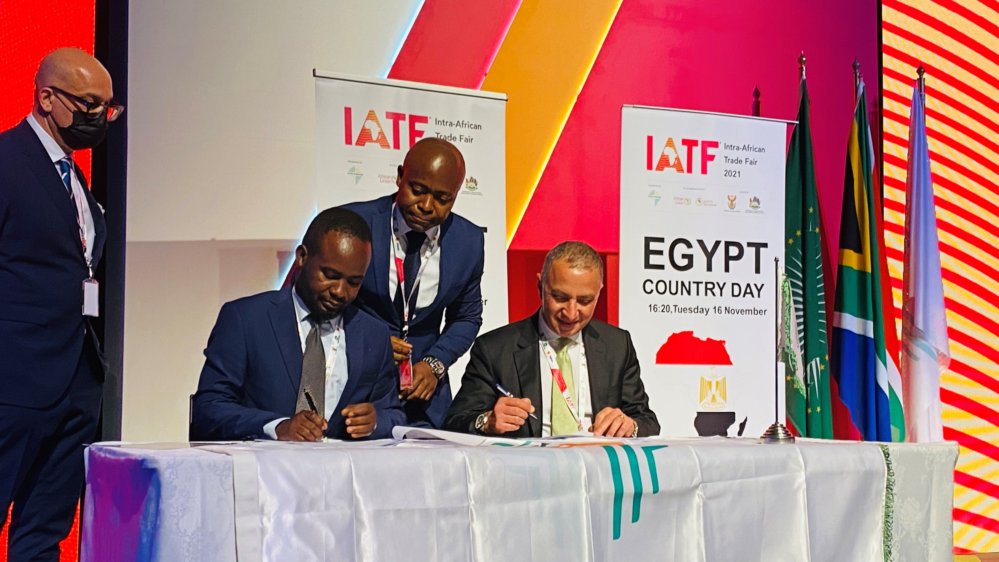 The second Intra Africa Trade Fair ended recently in Durban South Africa with countries signing big deals to boost trade on the continent. Malawi was not spared in securing significant deals at the IATF 2021. The highlight for Malawi was the $1 billion deal signed with Elsewedy Electric of Egypt.
Minister of Trade Hon. Sosten Gwengwe described the investment deal with Elsewedy Electric as important since the company will bring flagship investments into Malawi in sectors like energy, manufacturing, tourism among others that will help to boost the country's economy.
'Elsewedy Electricals is coming to Malawi to work with the government in developing infrastructure for trade like the dry ports in Nsanje and Liwonde. They are also interested in the energy sector and we are excited to be working with them to actualize this big deal,' said Gwengwe.
Export orders for Malawian products at the IATF 2021
The IAFT 2021 offered a great way to accessing foreign markets for Malawian products. The country has managed to identify export markets within the African Continental Free Trade Area like Angola, Botswana, South Africa, South Sudan and Cote d' Viore. The export markets worth about $418.6 million are for the supply of various commodities like maize, beans and rice to these regional markets.
Specifically, Malawi struck an additional deal with South Sudan to supply various commodities, mostly maize, beans and rice, worth $168 million from the previous $127 million making a total of $295 million. Another deal is with Angola worth $50 million, Botswana $40 million, South Africa $20 million deal for the supply of rice. For in Cote d' Viore Malawi is to supply 60, 000 tonnes of rice and other grains worth approximately $59 million.
Local SMEs attending the fair have also registered remarkable export orders worth $122.6 million. These orders are mostly for agricultural products like sweet potato flour, chili sauce, beans, soya, rice, coffee, herbal teas and honey.
Trade financing deals for Malawi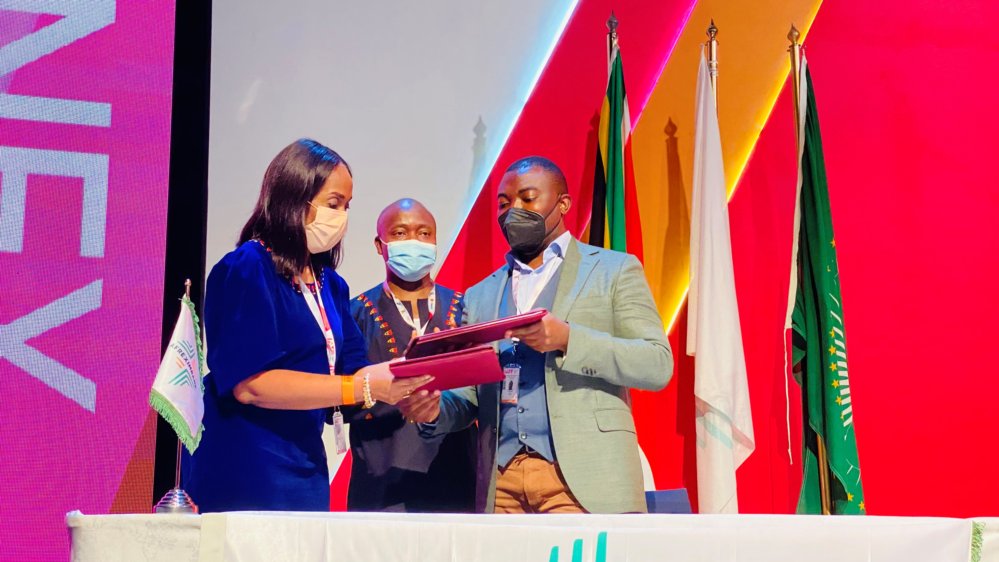 Apart from the export orders, Malawi also signed trade financing deals with international financiers. The Reserve Bank of Malawi signed a $ 30 million trade financing agreement with BADEA aimed at facilitating the export orders that Malawian businesses secured at the IATF 2021.
In addition, the Export Development Fund- EDF also signed a $5 million regional transit guarantee facility with the African Export-Import Bank (Afreximbank). This is aimed at facilitating intra-African trade by removing multiple layers of customs transit bonds across countries in the region and time consuming boarder clearance paperwork procedures.
Other export financing agreement included one by Thanthwe Products and ADMARC totalling $121million from Afreximbank.
The 2021 Intra-African Trade Fair (IATF) is hosted by Afreximbank. The IATF 2021 targeted trade and investment deals of more than US$ 40 billion. The fair attracted more than 4,000 delegates and more than 1000 exhibitors, including over 1,000 buyers from over 55 countries. About 30 Malawian companies participated at this year's fair.
IATF2021 provided a platform to promote trade under the AfCFTA by bringing together continental and global buyers and sellers, and enabling stakeholders to share trade, investment and market information as well as trade finance and trade facilitation solutions designed to support intra-African trade and the economic integration of the continent.