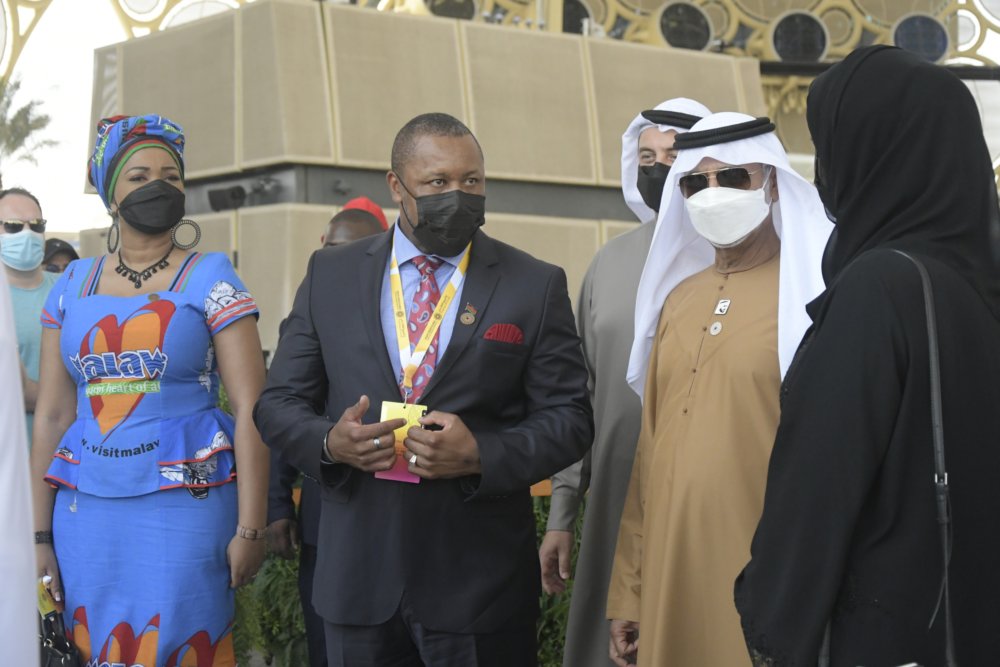 Malawi has called on investors in the United Arab Emirates (UAE) to come and invest in the country, saying Malawi presents numerous opportunities for both investment and trade.
Malawi's Vice President, Dr. Saulos Klaus Chilima, made the call during the celebrations of Malawi's National Day, which fell on November 20th, in Dubai at the ongoing world expo.
You know, Malawi is a land of opportunities. We are waiting for investors like you to come and explore this beautiful country in southern Africa and discover the many opportunities we have in sectors like agro-processing, tourism, energy, mining, and manufacturing.'
Sheikh Nahyan Mubarak, Minister of Tolerance and Coexistence and Commissioner General of Dubai Expo 2020, reaffirmed the excellent bilateral relations between the UAE and Malawi. He said the UAE is ready to work with the government of Malawi in areas of trade and investment.
'Let me assure you that the United Arab Emirates and Malawi are developing diplomatic and economic relations to benefit all of us. Our bilateral relations will help us to further integrate the business opportunities and accelerate progress in areas of mutual interest such as investment, education, information and communication technology, and innovation.'
Malawi celebrated its National Day on November 20th at the ongoing world expo in Dubai. National Day celebrations at Expo 2020 Dubai offer opportunities for countries to showcase their culture, food, traditions, music, innovations, and business opportunities to expo visitors and potential investors.
The Dubai Expo 2020 opened on October 1st, 2021 and is expected to finish on March 31, 2022.